20th Anniversary: Innovation Leadership in Sustainable Tourism
Innovation Leadership in Sustainable Tourism Awards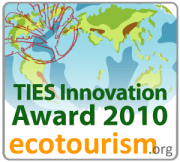 As part of our efforts to commemorate the 20th anniversary of the founding of the International Ecotourism Society (TIES), the Innovation Leadership in Sustainable Tourism award program was offered in 2010, featuring innovative achievements by TIES members and partners from around the world. The award recognized individuals and organizations who have demonstrated leadership in innovative actions that effectively promote sustainable tourism and bring tangible benefits to communities and conservation.
Innovation Award Rules
Application: Membership is not required. TIES board/advisory board members are not eligible to participate. All applications must be submitted online. Once submitted, applicant consents text, photos, links, and references for any advertising, promotions, or publicity purposes TIES deems proper.
Selection: All finalists' submissions will be posted on Your Travel Choice Blog. Project stakeholders, supporters and TIES members are encouraged to comment on finalists' innovative projects. Testimonial comments are considered for the final selections of the Innovation Award winners (one individual, one organization).
Award: The winning two finalists will be honored at the Ecotourism and Sustainable Tourism Conference (ESTC), and receive one free registration to the following year's ESTC. All finalists will be recognized through TIES website, ESTC website and e-newsletters. All finalists are invited to participate in the Innovation Award Presentation Ceremony held during the ESTC.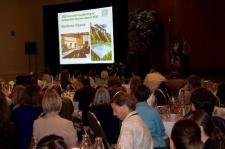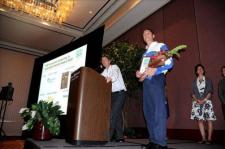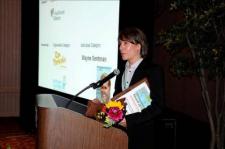 TIES Innovation Award presentation ceremony was held during the ESTC 2010 conference.
2010 Innovation Award Winner – Individual Category
Innovation Leader: Ron Mader, Director, Planeta.com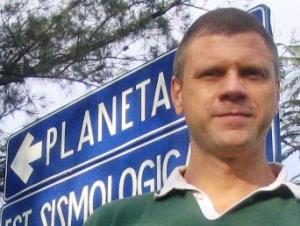 As a collaborative endeavor, the Indigenous Tourism and Biodiversity Website Award is the high point of a decade-plus conservation with the Secretariat of the Convention on Biological Diversity's Oliver Hillel and numerous friends – indigenous and non-indigenous peoples – about the best ways to develop indigenous tourism. As a non-indigenous person myself, I ask what are the best ways that other non-indigenous peoples connect with individuals and communities who take pride in their indigenous heritage.
2010 Innovation Award Winner – Organization Category
Organization: Rainforest Alliance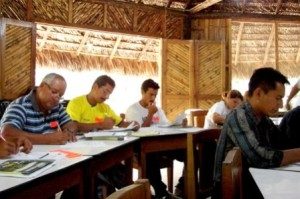 Project: The Rainforest Alliance provides tourism entrepreneurs and community-based businesses in Latin America with the tools and training they need to become more environmentally and socially responsible, to compete in the marketplace and to contribute to the conservation of the local cultures and nature. Last year, we launched the Rainforest Alliance Verified program, which includes: Training Modules, Technical Assistance, Verification Visits and Marketing Benefits. All of our tools and modules are aligned with the Global Sustainable Tourism Criteria.
2010 Innovation Award Runner-Up – Individual Category
Innovation Leader: Wayne Sentman, Director of Field Education Programs, Oceanic Society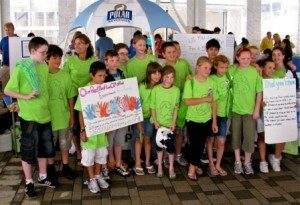 Project: In 2009, Wayne Sentman initiated a novel CO2 offset program for the San Francisco based non-profit marine conservation organization, Oceanic Society. Wayne worked to form a partnership between Oceanic Society, Warren Prescott School, and a Harvard University, graduate student founded education non-profit, Quen.ch. The basic premise of this 2009 pilot project was to have students voluntarily pledge to not eat red meat for various time periods helping offset the carbon footprint of a selected Oceanic Society expeditions.
2010 Innovation Award Runners-Up – Organzation Category
Organization: Rios Tropicales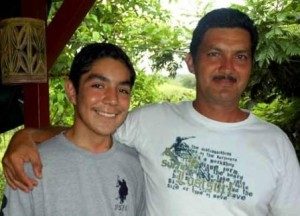 Project: Bajo del Tigre, also called El Tigre, is a small rural community of 100 members (25 families) located in the Caribbean region of Costa Rica, two miles from Rios Tropicales' eco-lodge on the Pacuare River. The El Tigre South-South Project (Rural Adventure Tourism Enhancement and Sustainable Community Development in Bhutan and Costa Ricais) is an international collaboration between the Republic of Costa Rica and the Kingdom of the Bhutan. The immediate project players are the small rural community of El Tigre, and the newly created Association of Bhutanese Outfitters in Bhutan.
Organization: The Travel Foundation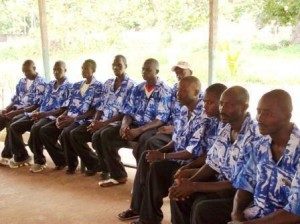 Project: Since Alex Haley's book 'Roots' was published in 1976, tourists have been flocking to the villages of Juffureh and Albreda in the Gambia where the story began. Tours to the villages involve international visitors arriving by boat and spending a few hours in the community learning about the slave trade and life in the village. Although Juffureh and Albreda are situated in one of the poorest areas of the Gambia, local people earned very little from the tours. The Travel Foundation began working with the communities and tour operators to redevelop the tour with the aim of creating greater benefit for local people, to help ensure that their voice was heard in decisions made about tourism to their communities and to create a more sustainable future for the tours.
2010 Innovation Award Finalists
Individual Category
Innovation Leader: Santiago Dunn, Executive President, Ecoventura – Galapagos Network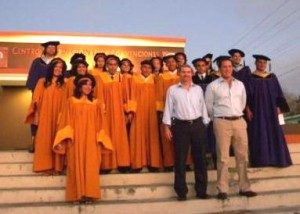 Project: Ecoventura, together with the World Wildlife Fund (WWF), established the Galapagos Marine Biodiversity Fund (GMBF) with the objective to strengthen the local communities' ability to manage natural resources. Through two strategies; conservation education and marine conservation, GMBF puts donated funds to work supporting local projects through grants and addressing critical issues, reversing ecological damage and conserving Galapagos for the future.
Innovation Leader: Jennifer Holderied, Owner, Golden Arrow Lakeside Resort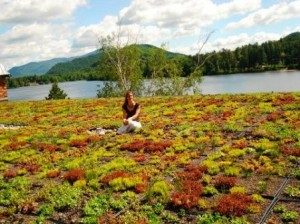 Project: An owner of the Golden Arrow Lakeside Resort in Lake Placid, New York, Jennifer Holderied has established herself as a recognized global leader for her visionary environmental GREEN programs and initiatives on a state, national and global level. She has pursued green travel innovations, helped protect the Adirondack Mountains: one of the earths only Carbon Sinks, is a recognized leader for her environmental leadership, champion of the environment for her educational leadership to guests and everyone worldwide who visits Lake Placid, New York.
Innovation Leader: Jessica McKelson, Director, Raw Wildlife Encounters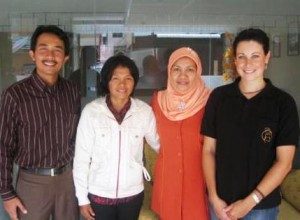 Project: Raw Wildlife Encounters was born out Jessica McKelson's passion for, and dedication to the conservation of Indonesia. One of the earth's few remaining biodiversity hotspots, Tangkahan is home to some of the world's most endangered wildlife including Sumatran Tigers, Orang-utans, Asia Rhinos and Asian Elephants. The region is perched on the edge of Gunung Leuser National Park, an area that has been disseminated by illegal logging for timber and to make way for oil palm plantations.
Organization Category
Organization: Basecamp Explorer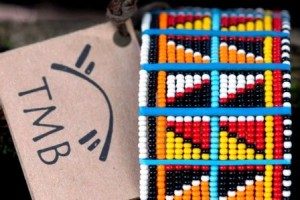 Project: In 2009, Basecamp Explorer, in partnership with 500 Masai landowners, agreed to create a 20,000 hectares community wildlife conservancy in Masai Mara Kenya. The called it Naboisho, which means togetherness in local Maa language. Unique to this conservancy is that each of the 500 landowners is guaranteed of monthly income paid as rent for fifteen years, for setting aside part of their land for conservation. The rent is determined by the number of acres a landowner has contributed to the conservancy and will increase each year based on inflation rates.
Organization: Elemento Natural
Project: The organization Elemento Natural, together with some friends, organized a photo expo, with pictures taken by indigenous children: it was called 'The communities through the eyes of its children'. For that, we needed to raise money to provide cameras and to visit the communities to give instructions to the children. We chose 2 different schools, where we selected 22 students to participate. We gave them disposable cameras and asked them to take pictures of their homes, schools, pets, family, communities, nature.
Organization: Institute at the Golden Gate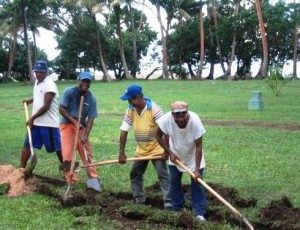 Project: The Institute's Sustainable Communities guild has taken on a very important project. The water reclamation/waste water system we installed in our Jean-Michel Cousteau Fiji Islands Resort, has significantly improved the quality of the coral reef in front of the resort, benefiting both our local community and our guests. It is a model that is easily duplicated. With the support of the Institute's Sustainable Communities guild, we believe that more island resorts, and coastal developments in general, will have the opportunity to install this next generation of this sustainable technology throughout the Pacific and beyond.
Organization: Intrepid Travel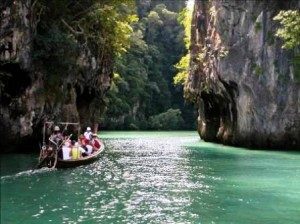 Project: In 2009, Intrepid Travel announced that we would carbon offset all of the trips that we operate across the globe. Aside from offsetting, Intrepid works hard on reducing the emissions of our trips. For example we've reduced transport emissions by replacing some internal flights or charter vehicles with efficient trains or buses. We've reduced accommodation emissions by encouraging hotel managers to introduce systems such as the key tag energy systems and drinking water dispensers that encourage travellers to refill their bottles for drinking water instead of purchasing bottled water and adding to the plastic waste disposal problem.
Organization: Playa Viva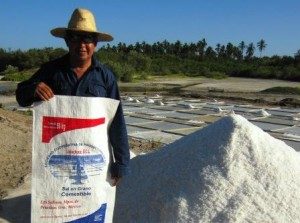 Project: Playa Viva's innovation in supporting sustainable tourism is derived from leveraging its role as a tourism operator in the Juluchuca community, specifically working to identify opportunities where it can add value through access to resources – intellectual, financial and social capital – to improve the economic and environmental conditions of the members of its community. The goal of this endeavor is to create a higher value for the salt, providing a living wage for the 120 peasant farmer families that are part of the co-op and to bring a true market price to this undervalued product.
Organization: Thai Ecotourism and Adventure Travel Association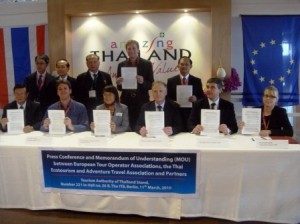 Project: During the past decade, European consumers have also become more aware of the negative impacts which their holiday choices can have on holiday destinations. Consequently, demand for more 'sustainable' and 'responsible' tourism products is increasing. To meet this demand, The Corporate Social Responsibility and Market Access Partnerships (CSR-MAP) for Thai Sustainable Tourism Supply Chains project aims to create greater sustainability in the Thai tourism industry, and to meet demand from European visitors.
Organization: WHL Consulting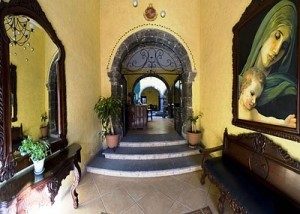 Project: Typically it is hard for small businesses, primarily in the hospitality sector to collateralize their assets (i.e. their rooms stock) and/or gain access to finance from traditional lenders (especially in the developing world). High energy costs and a lack of market access due to insufficient e-commerce/online competitiveness are critical constraints to their long-term financial sustainability. WHL Consulting's "Tourism Development Bank" has developed a trade facilitation platform that lets accommodation providers pay for market access and clean energy services with room nights (instead of cash).
Organization: WildChina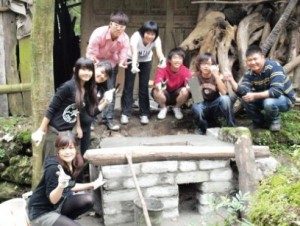 Project: In October 2009, WildChina's educational travel department launched a new sustainable tourism initiative to improve local practices and standards of living in rural southwest China. This initiative involved organizing service learning projects for student groups in which they helped villages in Sichuan province, still recovering from the devastating May 2008 earthquake, build eco-friendly, waterless toilets. Water cleanliness is a persistent problem for China's water lifelines that carry snowmelt from the Himalayas eastward to the Pacific Ocean. This problem is often the result of unsanitary conditions and practices in human settlements that border major rivers.