TIES partners with environmental NGO's, travel associations, conservation groups and other organizations that share our commitment to responsible travel and sustainable development worldwide in various ways. We welcome innovative ideas and suggestions on potential future partnerships. Please contact us at: info[at]ecotourism.org to submit proposals and to start exploring partnership possibilities.
Members
The foundation of our organization, TIES members. You can find all current members through our Member Search.
Ecotourism Associations
Providing the vital links between governments, NGOs, businesses and citizens, local, national and regional ecotourism associations are a crucial part of our efforts to further TIES mission. We offer complimentary Organization membership to non-profit, non-governmental and multi-stakeholder associations with primary focus on ecotourism and sustainable travel.
Learn more about TIES Association Network Program
Industry Partners
Our partnerships with these organizations have helped strengthen our projects and enhance our outreach efforts. We are proud to collaborate with our partners to promote and increase awareness among stakeholders.
Connections Meetings

Connections Meetings is the global networking and event organiser exclusively serving senior leaders and experts in meetings, luxury and wellness. We bring handpicked leaders from the meetings travel industry together to do business and to discuss the trends and challenges facing the marketplace.
Sustainability Leaders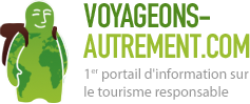 Voyageons-autrement.com fait la promotion d'hébergements, de tour-opérateurs et de toutes les entreprises de tourisme en france et dans le Monde qui ont été vérifiés par un programme de certification de tourisme durable tiers et indépendant ou recommandés par un organisme reconnu. Une des visées du portail étant d'aider les voyageurs et les acteurs du voyage à choisir des destinations, pas uniquement pour la beauté des sites, mais également parce qu'ils pourront ainsi contribuer au développement des communautés locales et à la protection de la faune et de la flore.
TravelMole.com

TravelMole.com is the first online community for the Travel and Tourism Industry, established in 1998. Today TravelMole.com and TravelMole.TV publishes 15 eNewsletters and broadcasts hundreds of videos to over 450,000 travel & tourism industry professional registered members and subscribers, as well as 30 million consumers in 132 countries. This includes the highly acclaimed VISION on Sustainable Tourism publication.
TravelMole.com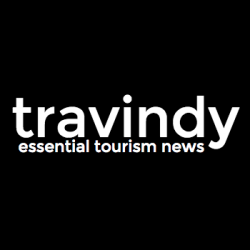 Travindy reports on the innovations, insights and issues shaping a sustainable future for tourism. Every day we scour tourism news sites around the world to select the essential news stories affecting the industry. We then distill these stories into their essentials.
Viajero Responsable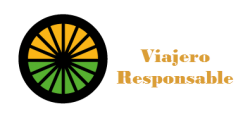 Viajero Responsable es un blog colaborativo en español que comparte novedades, herramientas e ideas para viajeros y empresas interesados en lograr una gestión más responsable en sus viajes y actividades. El objetivo principal del blog es colaborar con la distribución de información que ya se encuentra disponible en Internet actuando como un filtro que selecciona y traduce notas y artículos que presenta después en un formato de lectura rápida, permitiendo que sus lectores tengan un acceso simple y rápido a la información. Los artículos pueden ser resúmenes de informes, tendencias o ayudas para que, tanto viajeros o empresas, puedan encontrar buscadores, entrevistas, manuales, guías, eventos o novedades destacadas.